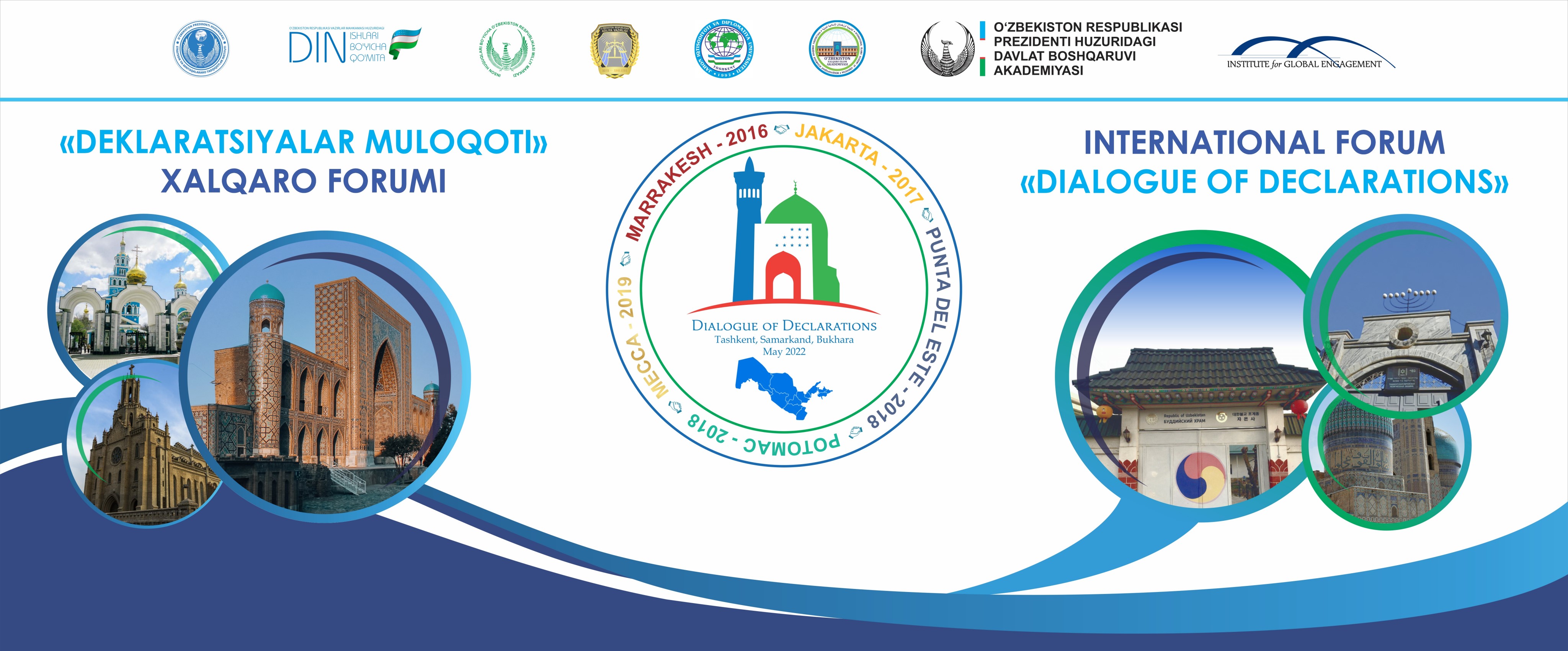 On May 16-20, 2022, Tashkent, Samarkand and Bukhara cities will host the International Forum "Dialogue of Declarations".
The event is organized by the Institute for Strategic and Regional Studies under the President of the Republic of Uzbekistan together with the Institute for Global Engagement (the United States) with the support of the Committee on Religious Affairs under the Cabinet of Ministers of the Republic of Uzbekistan, the University of World Economy and Diplomacy, the International Islamic Academy of Uzbekistan, the Academy of Public Administration under the President of the Republic of Uzbekistan and the hokimiyats of Samarkand and Bukhara regions.
The International Forum "Dialogue of Declarations" is part of the systematic and consistent efforts of the Republic of Uzbekistan to put into practice the principles and provisions enshrined in the Special Resolution of the UN General Assembly "Enlightenment and Religious Tolerance", adopted in 2018 at the initiative of President Shavkat Mirziyoyev, as well as serves to achieve the goals of the National Human Rights Strategy of Uzbekistan, approved in 2020 by the President of Uzbekistan.
The upcoming forum will bring together prominent religious scholars, theologians, lawyers and officials from Europe, Asia, the Middle East, Africa and the United States. Representatives of various denominations, theologians, religious scholars and specialists from relevant ministries and agencies will also take part from the Uzbek side.
The main outcome of the event will be the adoption of the Bukhara Declaration, which will complement the previously adopted declarations in Marrakesh, Mecca, Jakarta, Potomac and Punta del Este and serve as an important contribution of Uzbekistan to the establishment of the ideas of religious tolerance and inter-ethnic harmony at the international level.