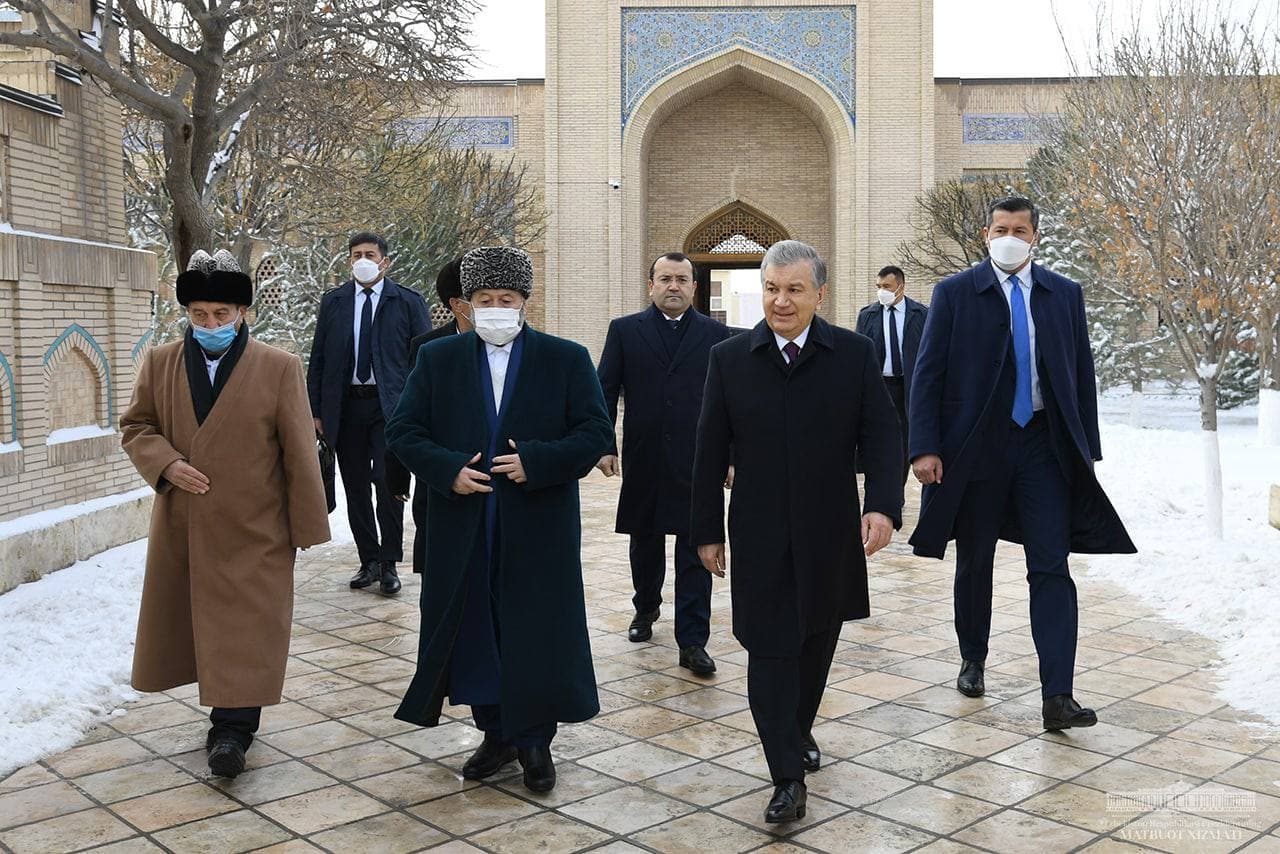 President Shavkat Mirziyoyev continues his working trip to Bukhara region.
On the morning of January 22, the Head of the state visited the Bahauddin Naqshband Mausoleum.
Surahs from the Holy Quran were recited in tribute to the departed, and a prayer contained a plea to the Almighty to send peace and harmony to our country, health and prosperity to the people.