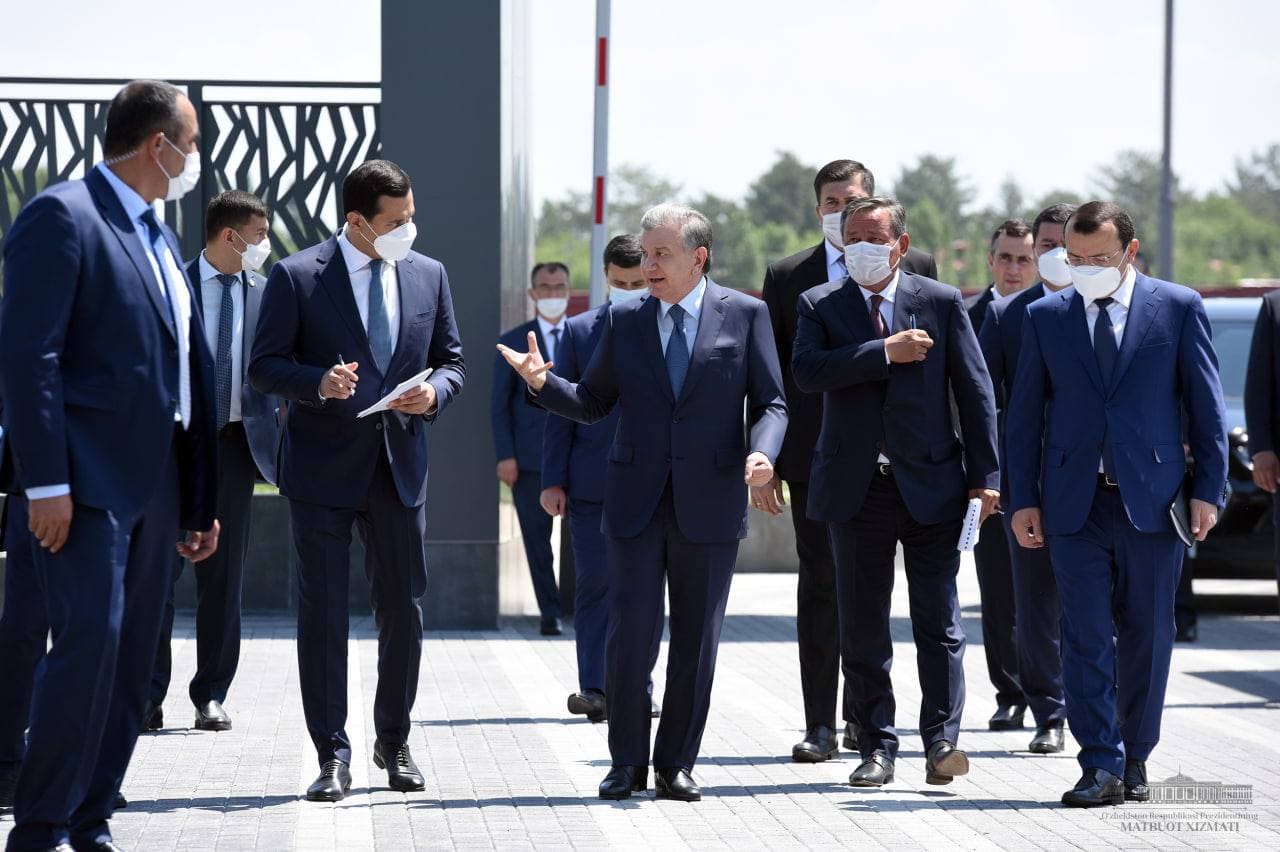 President Shavkat Mirziyoyev has arrived in Andijan region.
Kugay mahalla of Izbaskan district is one of the most remote settlements in the region. The industry here is developing thanks to the favorable business environment, which ensures the employment of the population.
Recently, Sohib Omad Barakasi cluster has organized And Gold sewing and knitting enterprise in the mahalla.
The President became acquainted with the activities of the factory.
A new building was constructed and advanced equipment was installed within the framework of a $2.5 million project. The annual capacity of the enterprise is 3.5 million ready-made knitwear per year. The company plans to export the entire volume of products and intends to earn more than $5 million a year due to this. Contracts have already been signed with China and Russia for the supply of yarn.The company employs 830 women. The President held a conversation with them.
"I express my respect and love to you. I am glad that you have found a job in your village. Was there ever such a modern enterprise in Izbaskan? We will continue this work, create all the conditions for our women. If a woman has a job and is in a good mood, her family will be happy", Shavkat Mirziyoyev said.
When the factory reaches full capacity, 1,200 residents of this remote village will be provided with permanent work.
Measures for the development of industries in Andijan region were presented here.