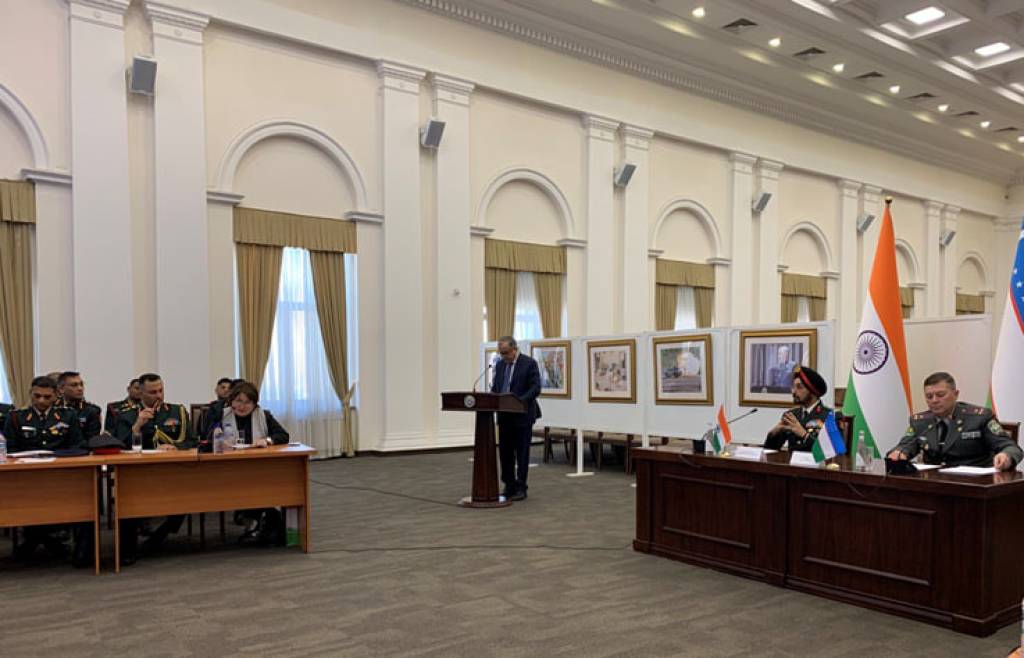 The Academy of the Armed Forces of the Republic of Uzbekistan hosted a meeting of experts from the Institute for Strategic and Regional Studies (ISRS) with a group of senior officers of the National Defense College of India.
The parties exchanged views on the state and prospects for the development of relations between Uzbekistan and India, with an emphasis on military and military-technical cooperation.
The ISRS department head Alisher Qodirov emphasized the constantly growing and deepening scientific cooperation between the profile structures of the two countries.
It was noted that the representatives of the Institute are taking an active part in the work of the International Conference "Raisina Dialogue" on geopolitics and geoeconomics, annually organized by the Indian Observer Research Foundation.
In recent years, cooperation between Uzbekistan and India in security and defense has shown positive dynamics. Our countries regularly maintain contact at all levels of interaction.
Relevant bilateral plans are implemented annually. At the same time, the main attention is paid to military education, personnel training, joint exercises and military-technical cooperation.
India and Uzbekistan successfully conducted two joint anti-terrorism exercises in 2019 and 2021. In March 2022, another Friendship-III exercise was held in Uzbekistan.
By mutual agreement, the servicemen of Uzbekistan are trained in various military educational institutions in India.
The participants of the meeting noted that the common interests and priorities of Uzbekistan and India in security create a solid foundation for giving new momentum to the multifaceted interaction between the two states in the long term.