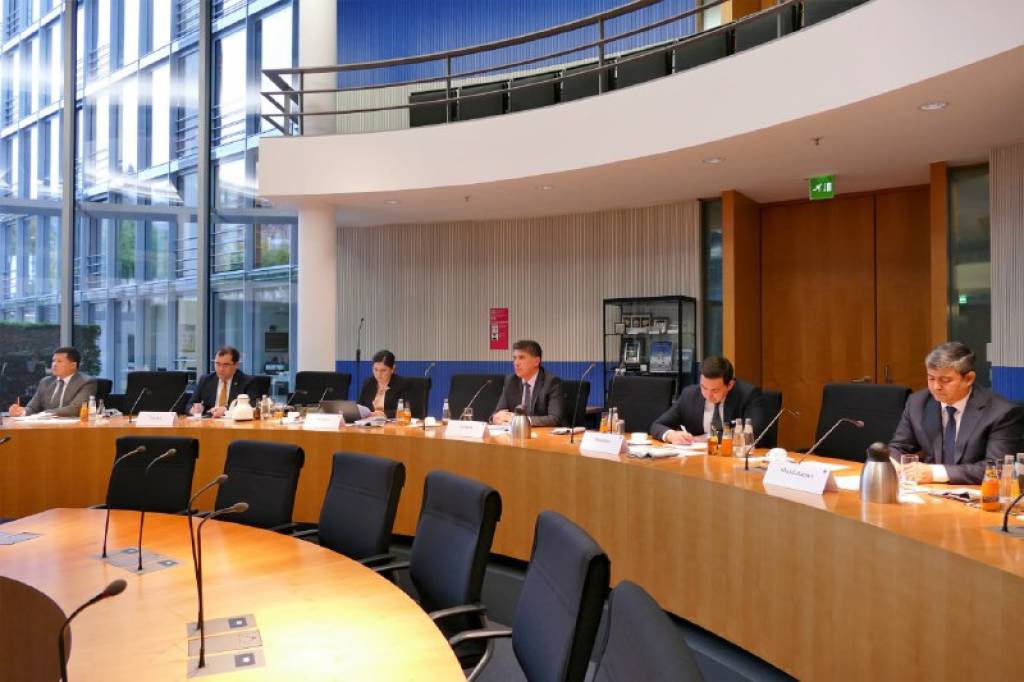 On September 29, Uzbekistan delegation consisting of representatives of the ISRS under the President of the Republic of Uzbekistan, the Development Strategy Center, IICA and NCHR met with representatives of the Administration and Scientific Service of the Bundestag, deputies of the CDU/CSU faction in the German Parliament and experts of German foreign policy society.
The meetings were organized with the assistance of the Embassy of the Republic of Uzbekistan in Germany and the Konrad Adenauer Foundation.
Prospects for the development of Uzbekistan – Germany inter-parliamentary ties, in particular, the expansion of cooperation on strengthening parliamentary, strengthening the role of parliament in promoting political and socio-economic reforms were discussed during the negotiations.
The regional policy of Uzbekistan, which, according to German experts, has created ample opportunities for the development of multifaceted cooperation between the countries of Central Asia and the European Union were also touched upon.
The delegation also visited the Bundestag and got acquainted with the activities of the research service of the German parliament, which is engaged in information-analytical support of the deputy corps.
In turn, the German side was provided with detailed information about the activities of the Institute of Problems of Legislation and Parliamentary Studies under the Oliy Majlis.
It was noted that taking into account the growing role of Uzbekistan in the political settlement of the situation in Afghanistan, the partnership between Berlin and Tashkent in this direction will continue to deepen. The German side expressed gratitude to the Uzbek side for the assistance provided in the evacuation of German citizens from Afghanistan.
Uzbekistan delegation's visit to Germany continues.