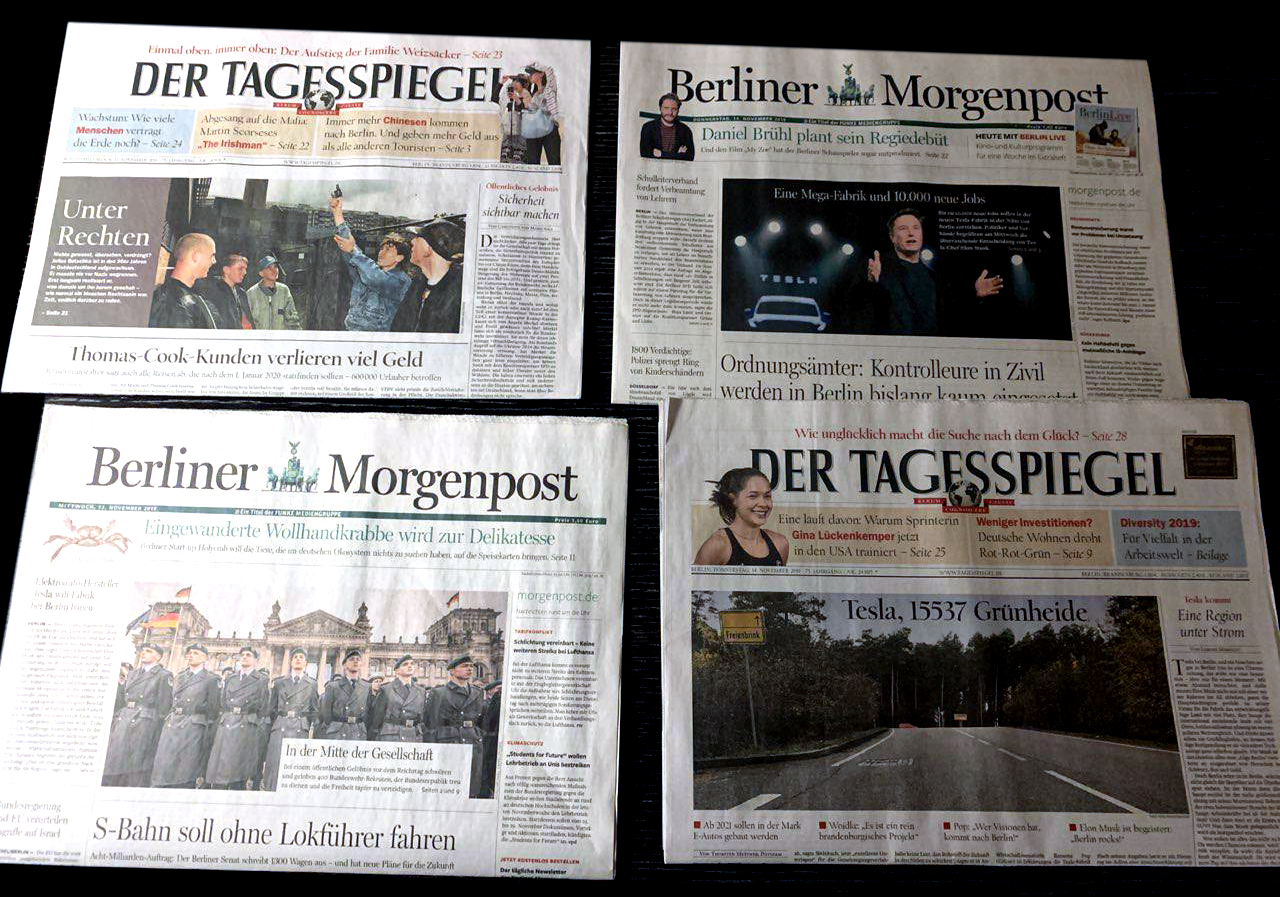 The Uzbek delegation and the first deputy Director of the Institute A.Nematov is paying a working visit to Germany. During the visit, delegation is planning to visit the Bundestag, the Ministry of Foreign Affairs, the Departments of the Federal President and the Federal Chancellor of Germany. It is planned to hold "round tables" in the political foundations of F.Ebert and K.Adenauer, as well as expert discussions in analytical centers in Germany, including German Institute for International and Security Affairs (SWP).
Within the framework of upcoming meetings and negotiations, a wide range of topics of cooperation of the Republic of Uzbekistan with Germany and EU structures will be considered. The main attention will be paid to the significance of the upcoming elections to the Legislative Chamber of the Oliy Majilis and local representative bodies, the role of parliament and political parties in the process of implementation of democratic reforms.
The sides will focus on innovations in the electoral law, large-scale measures to improve the practice of preparing and conducting democratic elections, under the leadership of President Sh.M.Mirziyoyev. In this context the implementation of the Action Strategy for 2017-2021 will be considered as well. The main goal of working visit includes discussion of further cooperation in inter-parliamentary relations, the protection of human rights and freedom, and the development of civil society.
Furthermore, the delegation is going to discuss with their German counterparts the processes of regional cooperation, stability and security in Central Asia, the growing role of Uzbekistan in resolving the situation in Afghanistan.
The delegation is headed by A. Kurmanov, the Chairman of the Senate Committee of the Oliy Majlis.