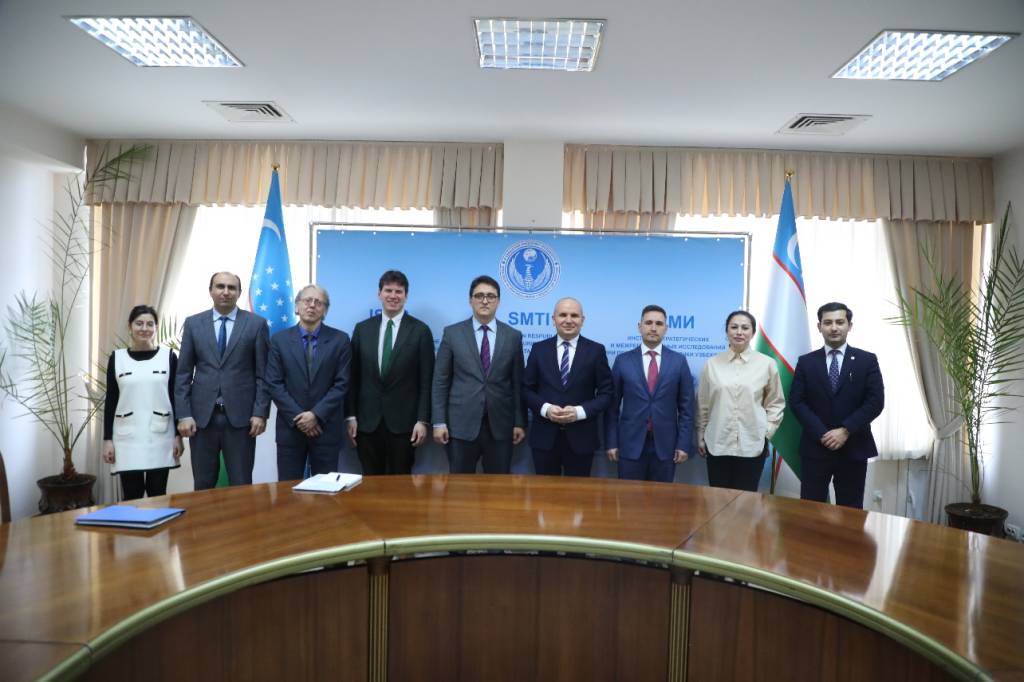 February 22 this year, the Institute for Strategic and Regional Studies under the President of Uzbekistan (ISRS) hosted a meeting with a European delegation led by Rapporteur of the European Parliament on Uzbekistan Ilhan Kyuchyuk.
The sides discussed ongoing political and socio-economic reforms in the new Uzbekistan, and the current state and prospects of Uzbek-European partnership relations.
Detailed information on the results of structural reforms in our country in all spheres of society and public life, including Tashkent's assistance in maintaining friendly, good-neighborly and mutually beneficial ties with regional countries has been delivered to European experts.
According to the assessment of the Rapporteur of the European Parliament on Uzbekistan Ilhan Kyuchyuk, the current dynamics in the European-Uzbek relations are seen as very positive thanks to the reforms carried out under the leadership of President Shavkat Mirziyoyev.
It was stressed that our republic's accession to the EU's special incentive arrangement for sustainable development and good governance (GSP+) has contributed to boosting trade and economic ties with the European Union.
At the same time, the EU, as one of the main partners of the republic, actively supports the country's efforts to strengthen interconnection in the region.
Moreover, the discussions highlighted the importance of implementation of the EU Global Gateway strategy, which will allow to effectively use the huge potential of the European Union and Central Asia for mutually beneficial cooperation.
At the end of the meeting, the parties expressed hope for the continuation of interaction on a wide range of issues aimed at further strengthening the Uzbek-European cooperation.