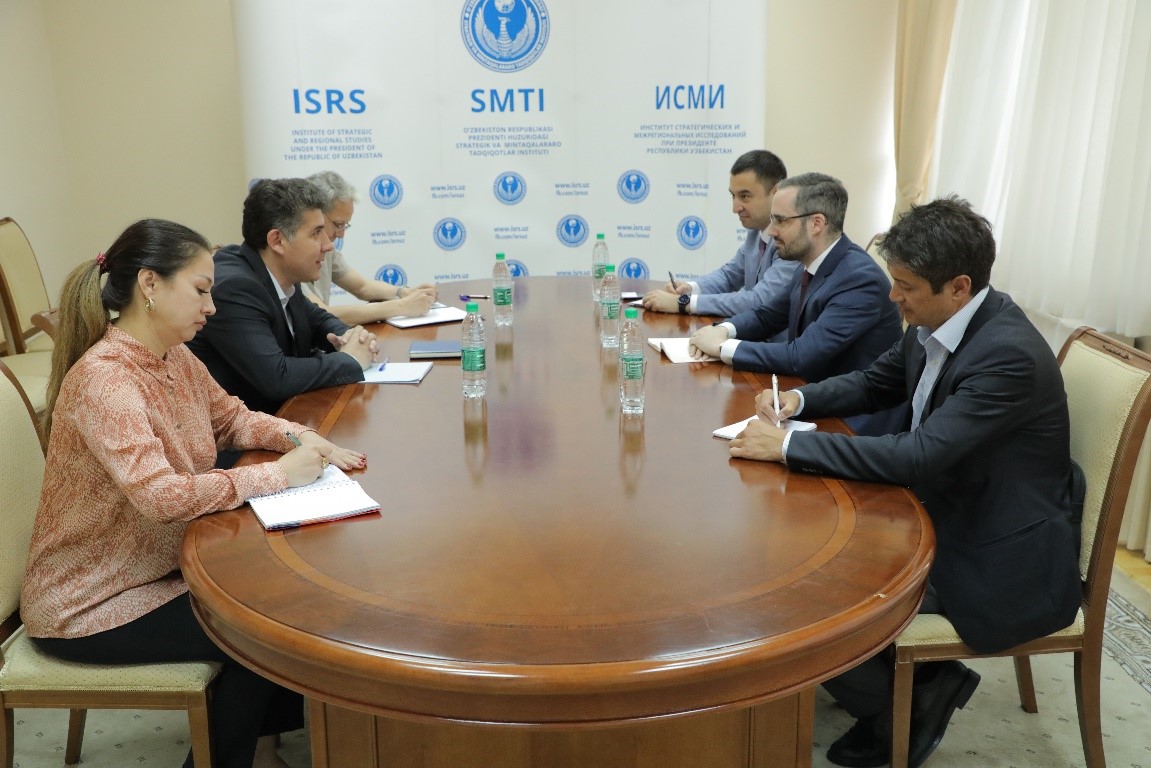 On 12 April, a meeting was held at ISRS with the Regional Director of the Friedrich Ebert Foundation (Germany) in Kazakhstan and Uzbekistan Christoph Mohr.
During the conversation, an exchange of views took place on the areas of cooperation between the ISRS and the Foundation in 2022.
The parties expressed interest in holding joint events in various areas of interaction, including in matters of ensuring security and stability in Central Asia, developing transport and communication infrastructure linking Central and South Asia, combating the negative consequences of global climate change, and the socio-economic recovery of Afghanistan building effective cooperation in the context of the implementation of the EU Strategy for Central Asia and the Strategy for the Interconnection of Europe and Asia.
It was especially emphasized that bilateral cooperation between the Fund and ISRS will help strengthen mutually beneficial partnership and friendly relations between Uzbekistan and Germany.