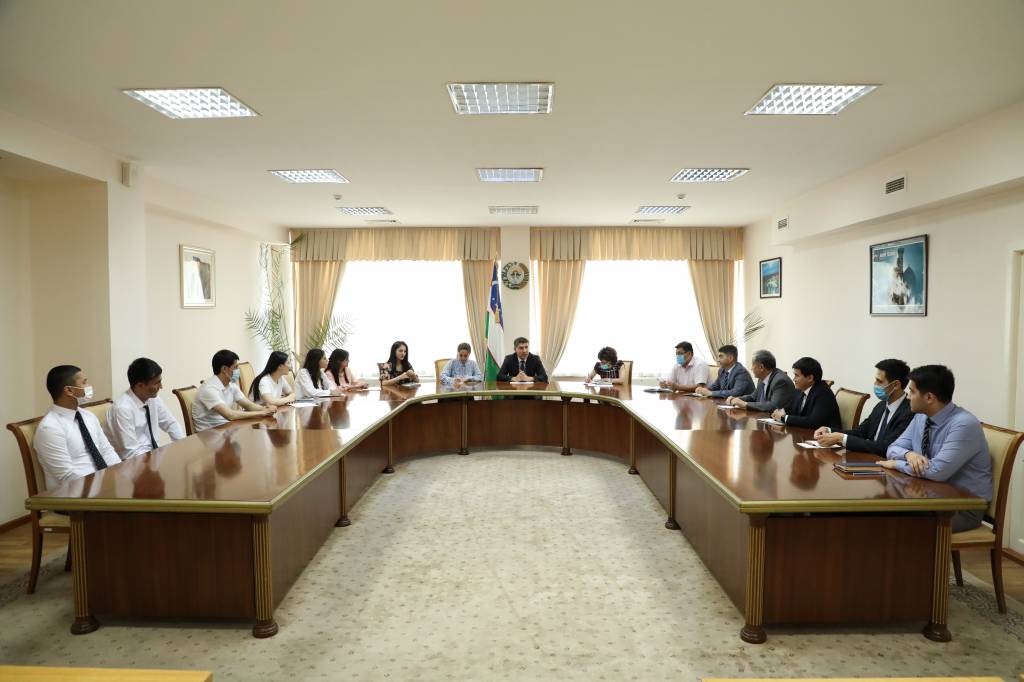 On June 1, the leadership of the Institute for Strategic and Regional Studies under the President of the Republic of Uzbekistan met with graduates of the University of World Economy and Diplomacy.
The event was organized within the framework of cooperation between ISRS and UWED to fully assist the University in organizing internships to consolidate the theoretical knowledge in practice they have gained during their studies. The internship will last for two months, with mentors from among the Institute's leading researchers attached to the students.
At the meeting, UWED graduates received detailed information about the activities of ISRS. Views were also exchanged on the organization of the preparation of their theses on the current issues of the international agenda.
Special attention was paid to personnel training issues. It was noted that in connection with the proactive foreign policy of Uzbekistan, the need for highly qualified international specialists will only increase.
Training young specialists in international relations, professional personnel for Uzbekistan diplomacy contributes to the active and successful promotion of the interests of Uzbekistan on the world stage.