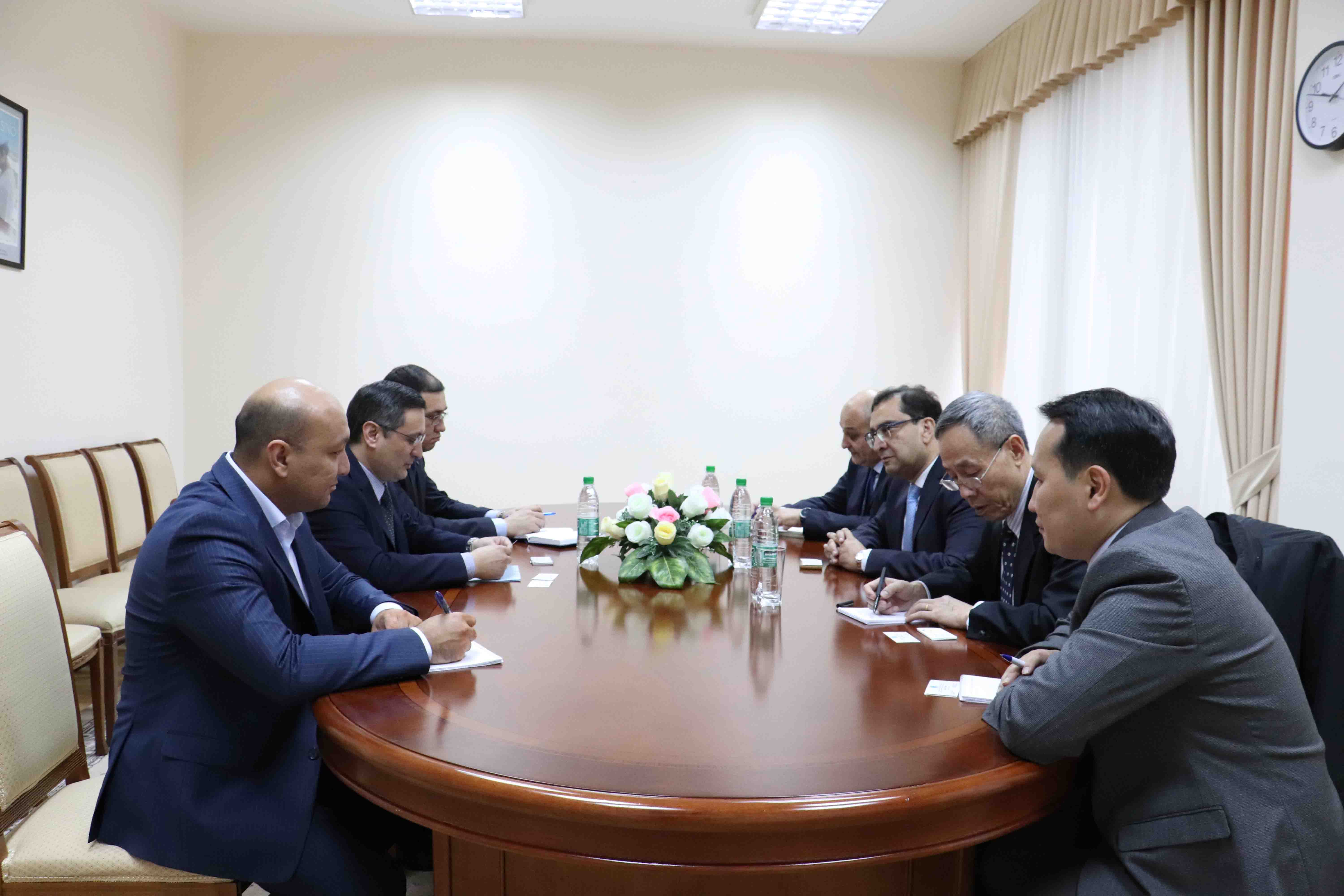 The ISRS held a meeting with the Director of the Institute of Central Asian Regional Economic Cooperation (CAREC) Sayed Shakel Shah.
The CAREC Institute is an intergovernmental organization that was established in 2017 following a joint initiative by 11 CAREC member countries (Afghanistan, Azerbaijan, Georgia, Kazakhstan, Kyrgyzstan, China, Mongolia, Pakistan, Tajikistan, Turkmenistan and Uzbekistan). The Institute is based in Urumqi (XUAD, PRC).
During the conversation, the sides discussed promising areas of interaction between ISRS and the CAREC Institute. Participants expressed mutual interest in conducting joint research work and exchanging views on issues of common interest.
The parties also identified the main goals and objectives in implementing of joint scientific activities in such key areas as agriculture, water resources and human development.
At the end of the meeting, the parties agreed to maintain scientific contacts, to establish closer cooperation, as well as gradual transition to the practical implementation of joint projects.