ISRS experts held a meeting with Sher Jan Ahmadzai, the Director of the Center for Afghanistan Studies of International Studies and Programs at the University of Nebraska at Omaha (USA). The center is one of the leading US think tanks specializing in resolving the Afghan problem.
During the conversation, the sides discussed prospects of peaceful settlement in Afghanistan, as well as the priority directions of Tashkent's policy on the involvement of Afghanistan in regional economic ties with Central Asian countries.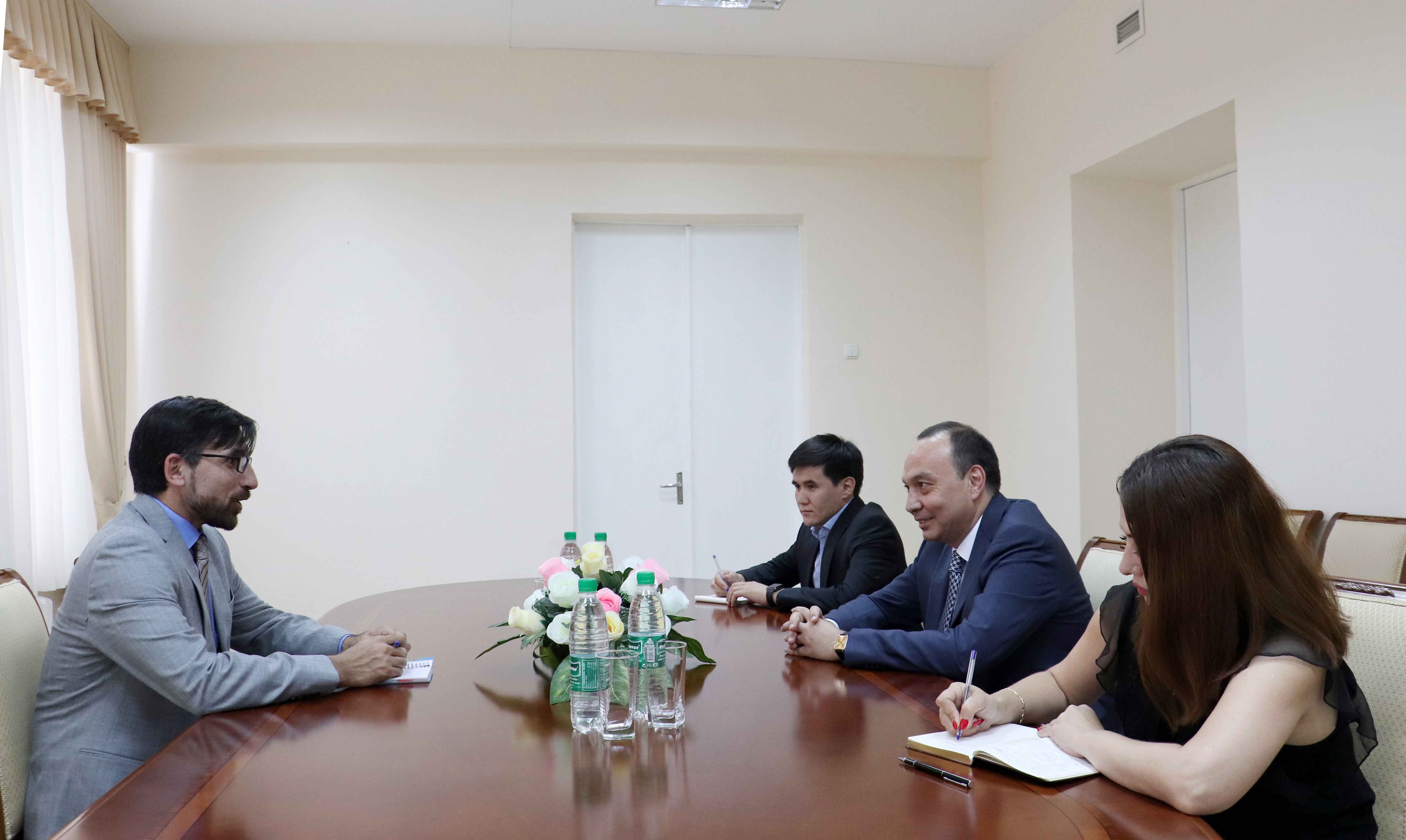 At the same time, Sh.Kh.Ahmadzai highly appreciated the efforts of the President of Uzbekistan Sh.M.Mirziyoyev to strengthen regional cooperation in Central Asia. In this context, he noted that the new policy of Uzbekistan gives the region "new strategic sound and dynamism", thanks to which Central Asia is gradually becoming a consolidated actor in world politics.
With regard to the infrastructure projects carried out by Uzbekistan in Afghanistan, the American expert paid particular attention to the proposal of Uzbek side for the construction of the Mazar-i-Sharif-Peshawar railway. It was noted that the active involvement of Kabul in regional economic processes will contribute to the establishment of the long-awaited peace in this country.
The guest also informed about the readiness of the American Center to conduct joint activities with the Uzbek side on topical issues of international and regional development.
At the end of the meeting, both sides expressed mutual interest in establishing close ties between the ISRS and the Center for Afghanistan Studies.