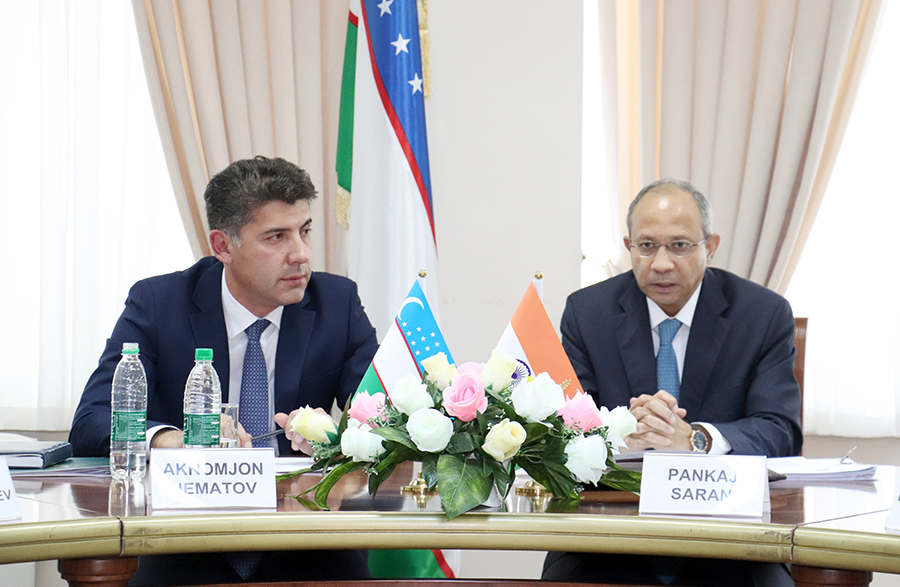 The ISRS held a joint Uzbek-Indian «round table» on the topic "Uzbekistan-India: prospects for cooperation in the security field". The event was attended by Indian delegation led by the Deputy National Security Adviser to the Prime Minister of India Pankaj Saran. Representatives of the Information and Analytical Center for International Relations, the "Development strategy" Center, University of the World Economy and diplomacy, as well as the Indian Embassy in Tashkent also joined in the «round table».
During the event participants discussed the current conditions and prospects for development of bilateral relations between Uzbekistan and India along with regional cooperation in Central Asia. The sides also exchanged views on the situation in Afghanistan.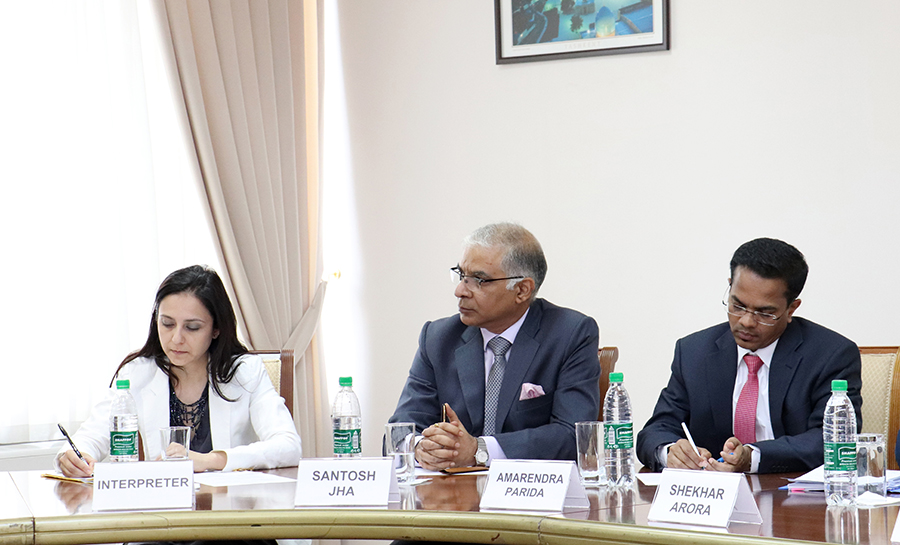 Uzbek-Indian relations took a new powerful impulse for after the President Shavkat Mirziyoyev's first visit to India in October of 2018 during which almost 20 agreements were reached in various fields.
The first ministerial meeting of the Dialogue «India - Central Asia», held in Samarkand in January of this year, made contribution to boosting and deepening ties between the two countries.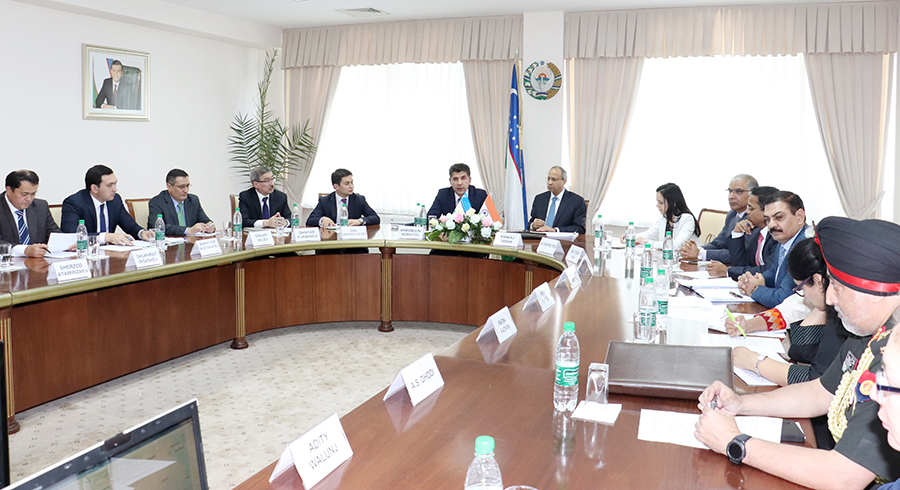 The participation of President Shavkat Mirziyoyev in the 9th Dynamic Gujarat International Investment Summit was a logical continuation of the dialogue on the development of mutually beneficial Uzbek and India relations.
Today ISRS collaborates with four Indian analytical centers: Institute for Defense Research and Analysis of India, Indian Institute for Military Research, International Vivekananda Foundation and Indian Council on Foreign Affairs.
The partnership between the analytical centers of India and Uzbekistan allows us to maintain a permanent dialogue on vital issues of the regional and global agenda.