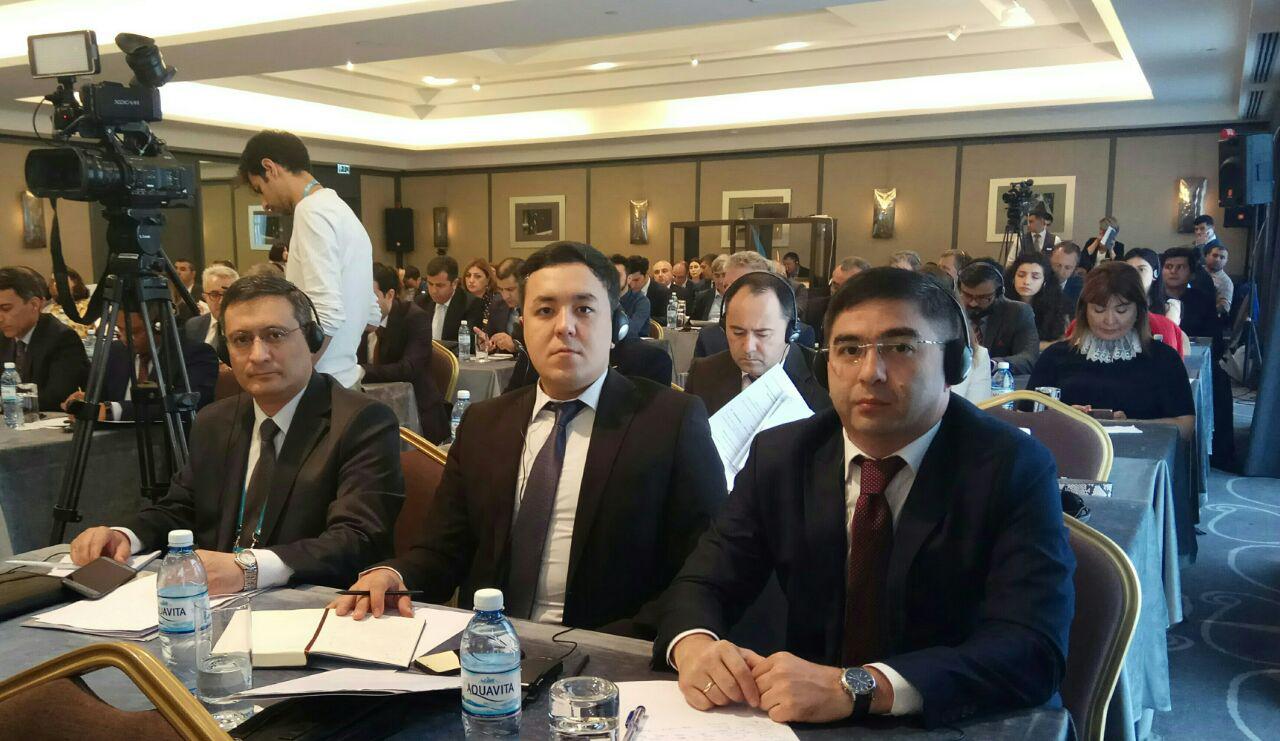 3 October 2019, ISRS experts, led by the Institute's deputy director S.Valiyev, took part in an international conference held by the Center for the Analysis of International Relations of Azerbaijan (CAIR). The topic of the event: "Turkic Council: 10th anniversary of the Nakhichevan Agreement".
The forum was attended by representatives of the member countries of the Cooperation Council of Turkic Speaking States (CCTS), the diplomatic corps, as well as Azerbaijani and foreign media.
Participants of the event welcomed Uzbekistan's accession to the CCTS. They sxpressed the hope that Uzbekistan would take an active part in all activities of the Organization.
On the sidelines of the conference the ISRS and CAIR signed the Memorandum of Understanding (MoU).
For reference: The Center for the Analysis of International Relations was established in accordance with the Decree of the President of Azerbaijan in February 2019. The main goal of the CAIR is to expand research in the most significant areas of Azerbaijan's foreign policy.